Watch
10 tags
9 tags
Rih Rih for Complex
Rihanna has us talking again! But, let's be real…when did we ever really stop? She is the cover girl for the new Febuary/March issue of Complex magazine and she is not rocking the typical 1 or 2 cover spread….but 7!! Each cover represents each of her albums which as fans know, holds a different "Rihanna Era" in each. Cover 1—MUSIC OF THE SUN Cover 2—...
7 tags
6 tags
Jason Wu Pre Fall 2013
"Sexy Seduction" is the theme that Jason Wu was going for for his Pre Fall 2013 collection. Since he has most recently been known for dressing the First Lady, Michelle Obama, for MOST of her important events…I was a bit surprised by the direction of his latest collection. But seeing as no person OR designer would want to be put in a creative box, Wu going a bit edgier is the...
6 tags
Zac Posen Pre Fall 2013
Zac Posen has never been one to shy away from drama, and the designs in his Pre Fall 2013 lineup fit perfectly with his reputation. Not all of his dresses fit his "opera-esque" vibe, he also threw in some edge with construction and leather….check it out! For a look at the full collection, check out style.com Til next time fashion lovers… xoxo, Kiya 
2 tags
It's Time To Get Back 2 The FASHION!
I know, I've drifted a bit away from my fashion posts lately…I've been focusing on music more. But no more people! It's time to share with you some Pre-Fall 2013 shows!
8 tags
6 tags
Tyra Banks is Black
On the new issue of WEST EAST Magazine, Tyra Banks show us that she is STILL a supermodel. In the no. 37 issue, Tyra promotes her upcoming appearance on "Pan Asia's Next Top Model', expanding her brand to China and her success in fashion and TV. Check out her fab photos, shot by Takahiro Ogawa below: xoxo, Kiya
6 tags
6 tags
Chris Brown for Prestige Hong Kong
The November issue of Prestige Hong Kong features Chris Brown in high fashion duds and speaking out in a rare interview. I enjoyed the interview because I feel like it showed a side of Chris that we don't often see…the POSITIVE side. Here are some highlights from his interview, along with his fashion spread: What do you want the world to know about who you are and what you stand...
9 tags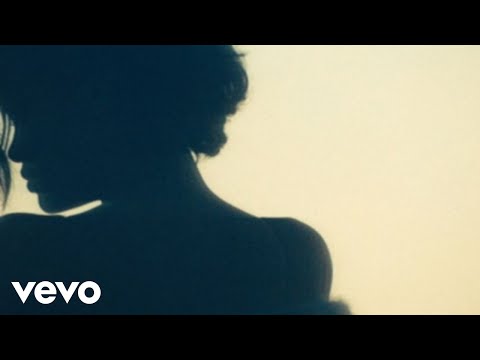 9 tags
Yes ladies, I know you appreciate the above pic...
11 tags
7 tags
Big Sean Adds on Layers for GQ Magazine
In the November 2012 issue of GQ Magazine, G.O.O.D. music artist Big Sean shows fans how to stay warm for the winter with major layering and skipping the coat. I personally love this look on Big Sean and I hope that this shoot inspires him to switch up his style a little. Check the rest of the pics from his spread below: The magazine also named Big Sean the hottest rookie of 2012! Do you...
10 tags
Happy Anniversary W Magazine!
I am totally DYING over these covers!! W Magazine is celebrating their 40th anniversary this year and to celebrate the momentous occasion, the mag has recruited four of fashion's favorite Hollywood faces to cover the November issue. To make it even more interesting, amazing photographer Steven Klein snapped each actress dressed in a different decade: Rooney Mara (1970s), best known for...
5 tags
8 tags
9 tags
8 tags
Watch
Nas the nastiest has released the visual for his latest single off of his Life is Good album. The "Cherry Wine" track used vocals from the late, great Amy Winehouse who was also good friends with Nas. He describes the track as a narrative between ill-fated lovers, and the video is a classy rendition of the song. So check it out: Nas ft. Amy Winehouse "Cherry Wine"
13 tags
My First Fashion Show Experience
Every fashionista has two dreams: to attend a fashion show during NYFW and to meet their favorite designer in person. Well on September 12th, the day before the end of NYFW, one of my fashionista dreams came true. I went to my very FIRST fashion show! The designer, Pamela Quinzi held a chic showcase at the very exclusive members-only club, Parlor NYC. The atmosphere felt like a fabulous dinner...
5 tags
7 tags
6 tags
5 tags
Life/Blog Update!!
Hello my beautiful bloggers/followers!!! Yes, I know I have been an enormous slacker when it comes to updating my blog BUT I have a good reason! My laptop was shitty (actually, it's still shitty but now manageable) so I honestly did not want to keep fighting it just to update my blog… But anyway, I am going to be changing the direction of my blog justttt a little! I am of course...
7 tags
6 tags
5 tags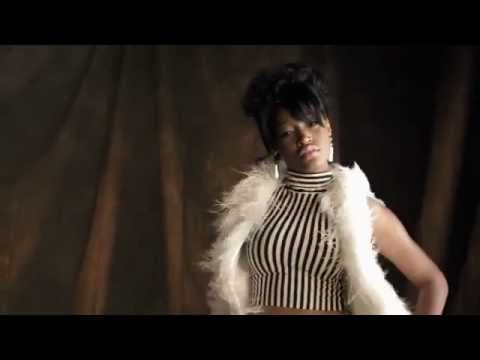 5 tags
Mila Kunis Goes Country
Mila Kunis has been one of my favorite comedic actresses since her days as Jackie in That 70s Show. Mila Kunis covers the newest issue of Glamour magazine looking cute and country. The petite actress looks pretty adorable in a denim-on-denim ensemble, inside the magazine, Mila even dishes on her current body image: "This is my normal body. It's not 98 pounds. God, I'm...
6 tags
Kanye keeps showing us were G.O.O.D. Music...
4 tags
Cassie is a LOVECAT
Cassie is showing that looking sexy is natural to her in her new shoot in LOVECAT magazine. While posing in metal bras and colorful hot pants, the "King of Hearts" singer did what she does best, show off her modeling skills. The 25 year old First Lady of Bad Boy is set to release her sophomore album this September.
7 tags
8 tags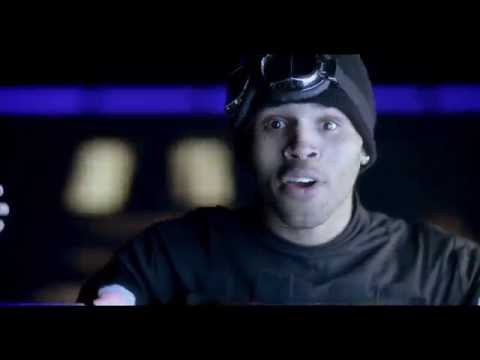 5 tags
6 tags
Let me start out by saying that like most girls...
4 tags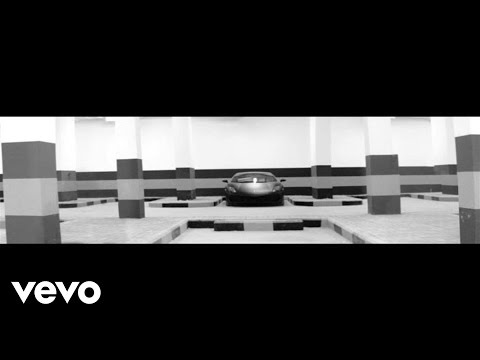 6 tags
5 tags
Lanvin Resort 2013 Collection
Following his festive 10th anniversary show for Lanvin in March, designer Alber Elbaz introduces his 2013 Resort Collection for the brand. He describes his collection to be "as easy to wear as a tracksuit" & I agree…that would be an extremely expensive and high quality tracksuit. I personally love the collection for it's diversity that is sometimes missing from...
5 tags
Watch
Shanell of the YMCMB camp has now released a video for her 1st single. Who is Shanell? Well she is a singer (yes, I'm surprised too) who started out as a dancer for Ne-Yo and then went on to write songs for huge artists like Kelis and Jennifer Hudson. She has finally gotten a chance to release the video for her 1st single and I'm still trying to decide what I feel about it… ...
Far East Movement has teamed up with Cassie for...
3 tags
Milla Channels Marilyn
Lindsey Lohan is going to be SO pissed she wasn't picked for this cover shoot. Milla Jovovich, an american actress best known for her role in the Resident Evil movie franchise, channeled Marilyn Monroe for french fashion magazine Madame Figaro.  Shot at the Chateau Marmont, photographer Ellen von Unwerth turned Milla into the ultimate Hollywood film icon with her blonde curly bob,...
5 tags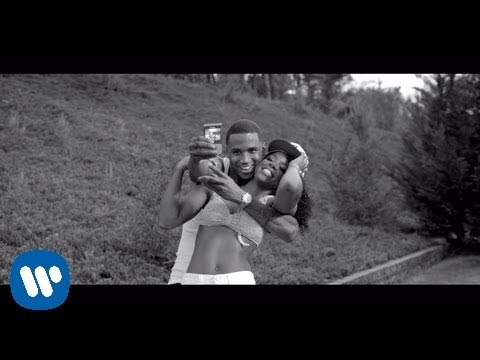 9 tags
4 tags
Ke$ha goes Americana
The 25 year old eccentric singer is showing off her patriotic side in the new issue of V Magazine. This shoot shows that she's more than just a Jack Daniels drinking, glitter loving singer but can also be a little bit of a glamour girl. In the issue she talks about her place in the industry, being a role model and her childhood. For the full article, check out: Vmagazine.com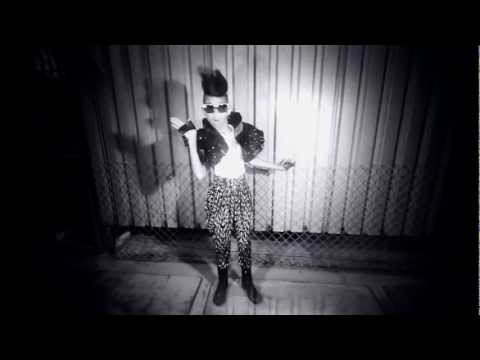 4 tags
Christina Looks Good in Denim
Thirty year old (you couldn't tell by looking at her) singer, actress and host, Christina Milian is covering the new issue of DENIM Magazine. The bright spring colors show off not only her cutesy style but the curves that her hard workouts have afforded her. In the May 2012 Spring Beauty issue, Milian discusses some of her upcoming projects, her daughter and her relationship with her Ex,...
6 tags
5 tags
Watch
Nas "The Don"